What's on at PLUS Events in Week 12?
From Darkness into the Light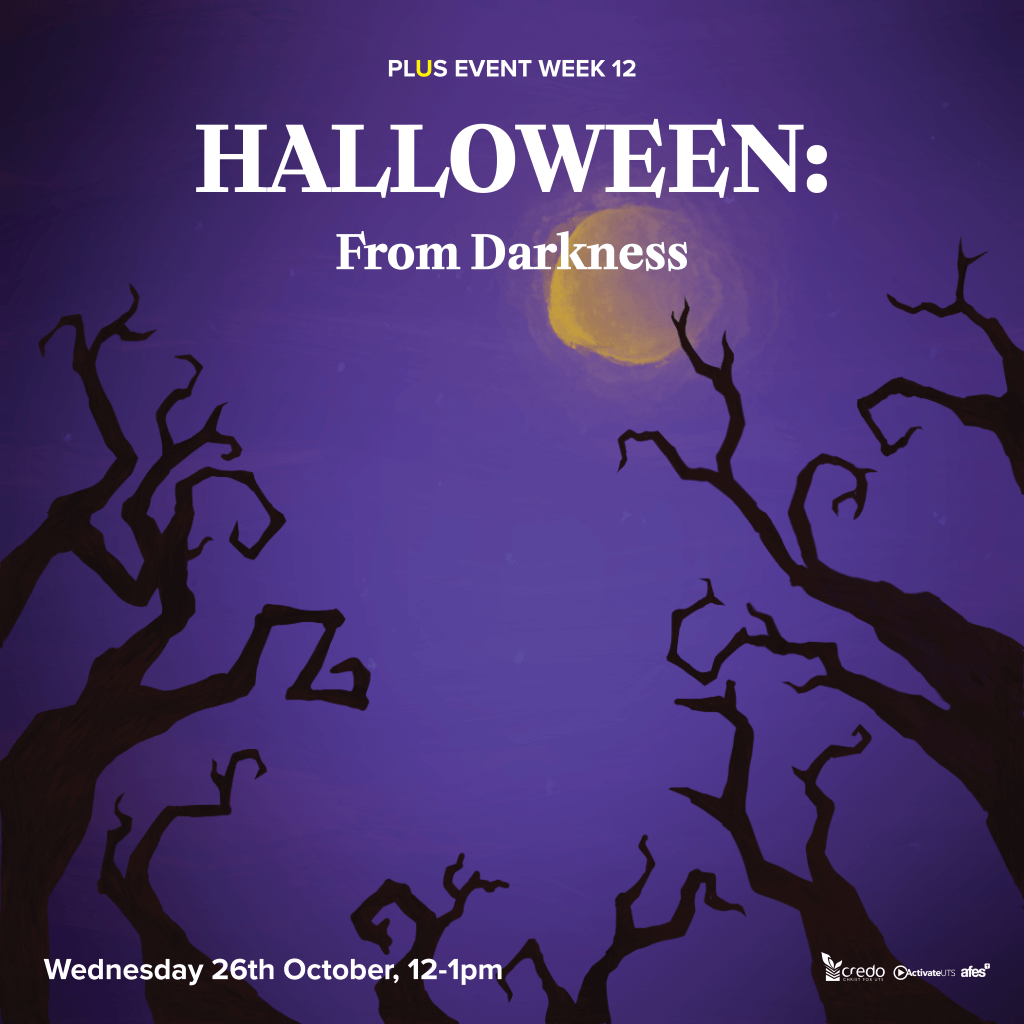 Halloween_Insta (1)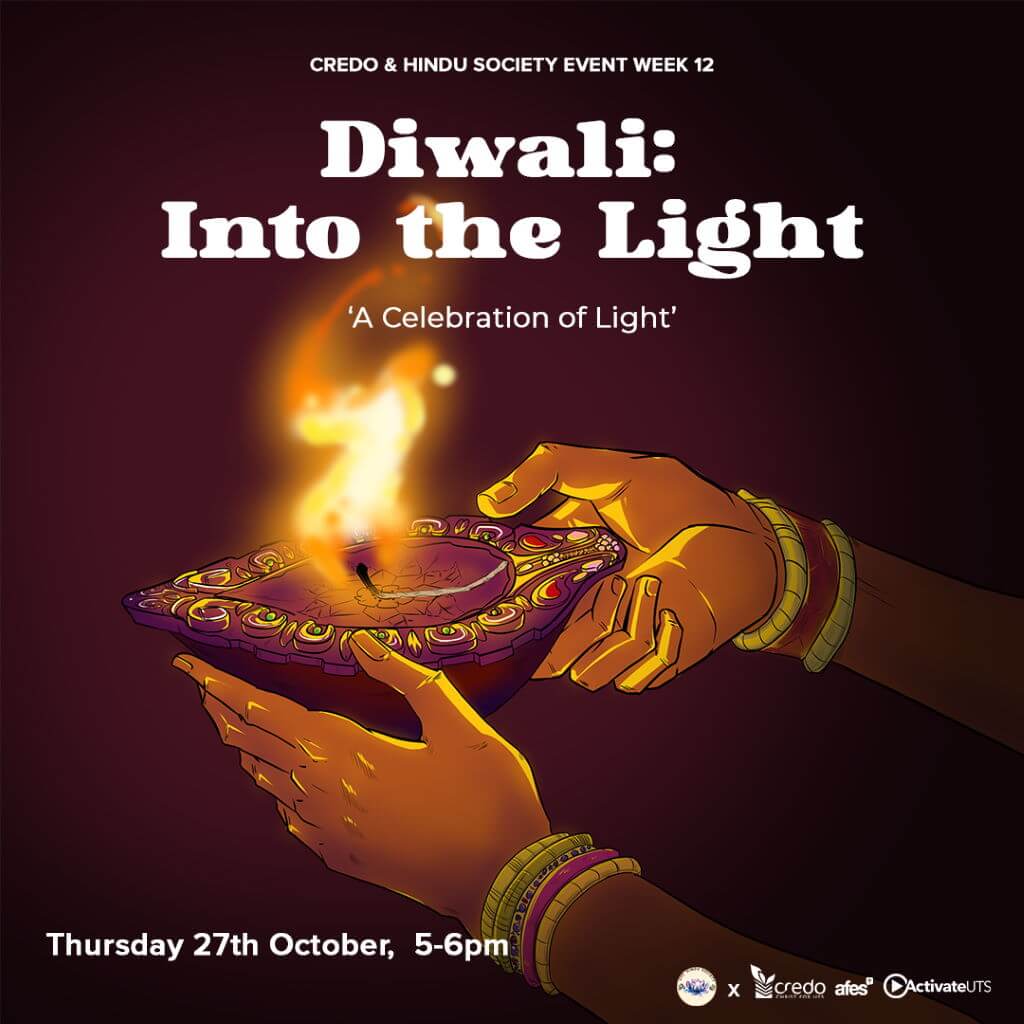 DITL_Instapost_Final (1)
Halloween: From Darkness
Halloween is all about ghosts & ghouls, tricks & treats, death & dress-ups! But why do they feature and what do they mean??

Join us as we dig into the story of Halloween – with an activity, discussion, talk and more – and discover how Jesus sheds light on the darkness
Wednesday 26th October

12-1pm

CB08.03.005
Click 'Going' on our Facebook event!
Diwali: Into the Light
Join UTS Credo and UTS Hindu society for a fun, thought-provoking hour as we investigate Diwali, the festival of light. Through a panel and discussion, we'll learn about themes of hope and the victory of good over evil, comparing how both religions celebrate these.
Thursday 27th October

5-6pm

CB11.05.102/104
Click 'Going' on our Facebook event!